Home » Posts tagged 'sedation dentistry'
Tag Archives:
sedation dentistry
Pediatric Dentist deals with the dental needs of children. In this article, we will discuss the qualifications for pediatric dentists and the Residencies they need to complete. After learning about the qualifications, we will look at the treatments that a pediatric dentist provides. If you are looking for a dentist to care for your child, this article can help you find one in your area.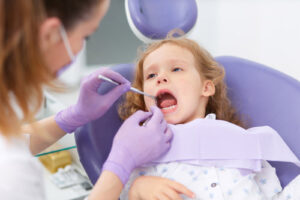 A pediatric dentist is responsible for the oral health of children and teaches parents how to care for their children's teeth. The most basic qualification to become a pediatric dentist is a bachelor's degree. No dental college will admit an applicant who doesn't have at least a bachelor's degree in a relevant subject.
The basic job duties of a pediatric dentist are to clean teeth and perform oral exams. They also educate parents about oral health habits and perform fluoride treatments to prevent decay and promote the healthy development of permanent teeth. They also provide advice on diet, including avoiding foods that can strip enamel, which can cause long-term damage.
The education of a pediatric dentist typically includes a bachelor's degree and advanced study in dental sciences and biology. About 30% of pediatric dentists have a bachelor's degree, and 27% have doctorates. There are specific requirements for pediatric dentist licensing in each state. For example, some states require applicants to take additional exams to gain licensure.
The training and education of a pediatric dentist include earning one of two degrees, a Doctor of Dental Surgery (DDS) or a Doctor of Dental Medicine (DDM). It takes about four years of graduate study, and admission to dental school is highly competitive. Applicants must submit GPAs, recommendations, and scores on the Dental Acceptance Test (DAT). While in school, students study oral and dental anatomy, pharmacology, and a variety of dental sciences. After graduation, students complete a two-year residency program to complete their education and become certified pediatric dentists.
Pediatric dentists must possess excellent problem-solving skills. Pediatric dentists often encounter complex dental situations and must adapt their approach based on the unique needs of children. For example, they may need to end an appointment early if a child has a bad day or needs emergency treatment. This can require an exceptional amount of flexibility and patience.
During residency, pediatric dentists work with pediatric specialists in various subspecialties. Residents also work in community health centers and Head Start programs. Their training ensures that graduates have the skills and values needed to care for growing children. After completion of their residency, qualified candidates are board certified by the AAPD. The certification exam involves oral and written phases.
Qualifying as a pediatric dentist is crucial for an individual who wants to work with children. As a pediatric dentist, you'll be able to provide care that will help children maintain healthy teeth for life. The training you receive will be unique to the needs of children. If you are interested in becoming a pediatric dentist, you should take the time to find a practice that focuses exclusively on children.
Qualifications for a pediatric dentist include a dental school degree and a two-year residency program. The residency program focuses on specialized skills, clinical experiences, and education in caring for young patients. The program may also involve learning about child psychology and development.
Before a pediatric dentist can practice in the field, he or she must complete a residency program. These residency programs provide the necessary foundational knowledge and hands-on experience for a successful career in the field. They also help a dentist to understand the values and unique characteristics of pediatric dentistry and to build the necessary skills for caring for young patients. Upon completion of the program, a pediatric dentist is eligible to take the Board of Pediatric Dentistry exam.
There are two types of pediatric residency programs. One involves rotating through pediatric dentistry practices, while the other focuses on general pediatric dentistry. Both programs focus on providing comprehensive dental care to children and adolescents, with an emphasis on children with special needs. Pediatric residents also learn to provide care under general anesthesia and conscious sedation.
Residencies for pediatric dentistry are accredited by the Commission on Dental Accreditation. The program prepares residents for certification through the Board of Pediatric Dentistry and provides hands-on training. The curriculum for the program includes core domains, electives in the basic sciences, cariology, sedation, emergency preparedness, and evidence-based dentistry. The tuition fee for pediatric dental residents is waived.